West Coast Sash & Door – Ventura CA
Serving Ventura and Santa Barbara Counties
West Coast Sash and Door proudly opened its doors on August 1, 1989 in a single rental unit on Telephone Road with a small sales staff and a few windows and door displays. On November 13, 1998, Steve and Arlien Plat moved their company, West Coast Sash and Door, to its current location on Palma Drive. Our showroom is 8000 sq. ft. and warehouse and shop 4000 sq. ft. and now features hundreds of displays. In January 2008, Arlien Plat took over the day to day operations of West Coast Sash and Door. Prior to that she was a stay at home mom raising their 3 children. The challenges of the economy, the terminology and understanding of emotional decisions and the importance of changing people's home has been rewarding. Honoring people's homes and having our customer's trust is paramount. Our gratitude for our success as a small business is our foundation.
West Coast Sash and Door is a retail windows and door stores that provides sales and installation. Our staff has been with us for many years and our installation team is stellar. Integrity and honesty are in the forefront and the motivation behind what we do every day. Our job is to provide our customers with options and choices within their budgets. Quite often we hear "I never realized there were so many decisions on selecting doors and windows." That is our purpose, to inform our customer and be their advocates in providing the best products for projects.
Our Showroom is Spectacular!
We feature a wide variety of brands for both windows, doors, molding & skylights. We have Hundreds of Displays with different manufacturers side by side to compare and decide what is a better fit for each customer. Our customers are delighted to see, feel and operate the products rather than looking at pictures in a catalog.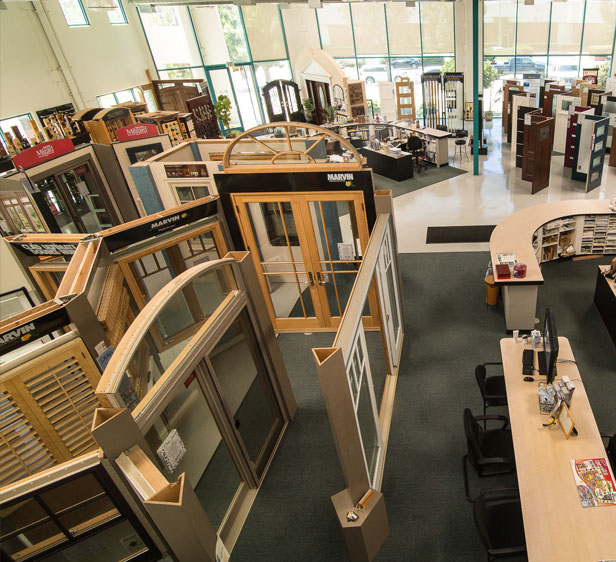 Category: Windows
I had windows replaced last week just before the biggest storm Ventura has seen in a while.  I had all 10 windows in my home done and I cannot be happier with the process or the work.  Quoted in less than a day, installed in less than a day.  The quotes were detailed and explained well.  My options were made clear and all questions were answered.  I felt very good about the choice and the price.  The install was on time and they even worked around me and my 4 dogs!
John P
Category: Doors
West Coast Sash and Door was very helpful to me throughout the entire process of selecting, ordering and installing new front doors.  The selection process can be daunting as there are so many things to choose from and they were great in explaining the different options and choices.  For installation, they did a fantastic job and I could not be happier with the new doors. The doors look fantastic and I get complements from all the neighbors!
Kim N
Category: Windows
I cannot recommend West Coast Sash and Door highly enough. Armando and his team went the extra mile to ensure our retrofit window replacement went as smoothly as possible. Armando came by the job multiple times to ensure the project was going smoothly and was there in person to make sure there were no issues when the county inspector came by to inspect the job and approve our permit. The office staff is also a pleasure to deal with and had no problem when I had multiple questions and adjustments to my quote.
T. H.
1922 Palma Drive in Ventura -- Stop by or give us a call at (805) 644-4902 to talk to us about your home improvement project.
CONTACT US